Annual Conference Success
By Sharon Wexler and Tomika Williams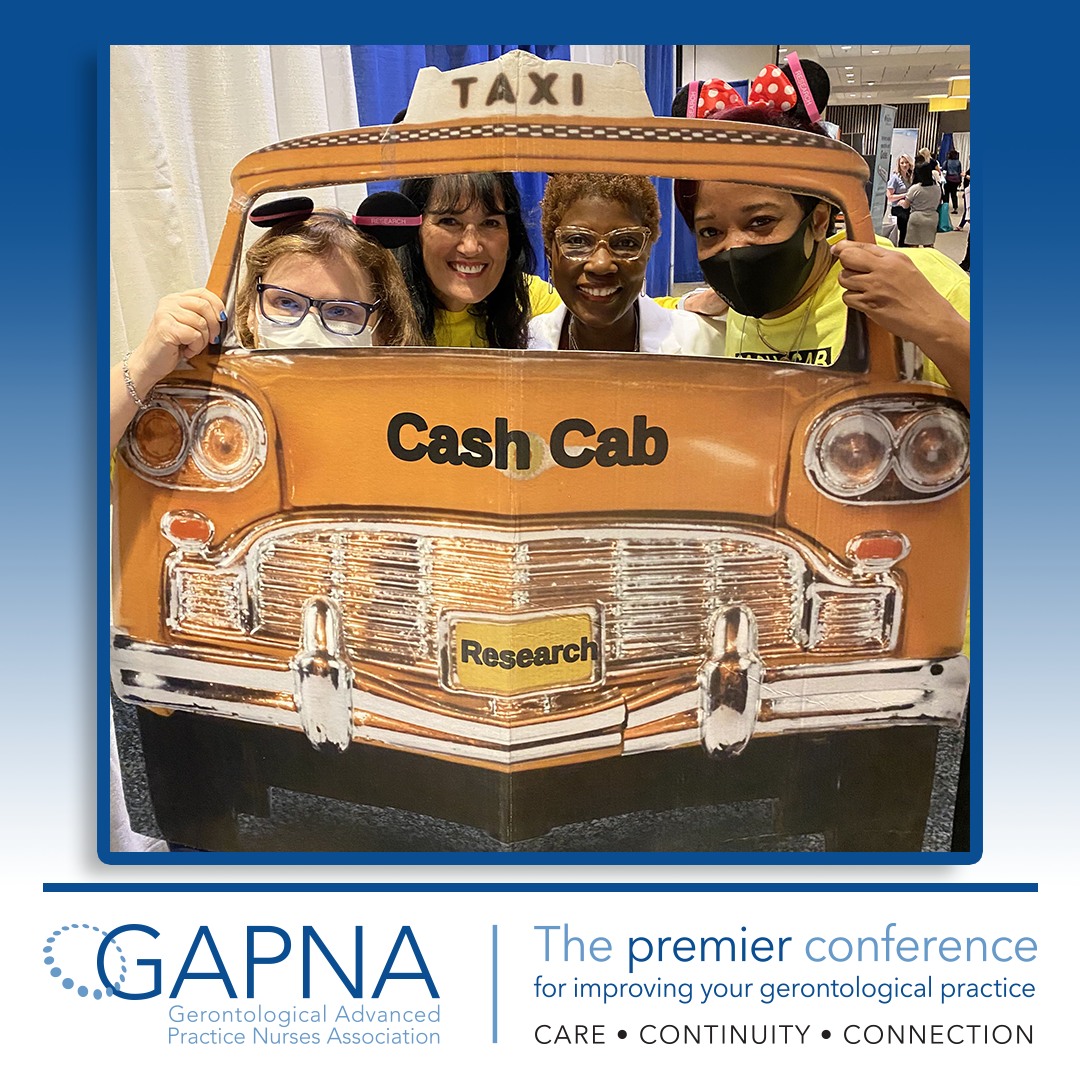 2022 Annual Conference
The exhibit hall was abuzz with excitement as attendees visited the exhibitor booths. Contributing to the magical atmosphere were members of the Research Committee "driving" the Cash Cab around with willing participants. A total of 26 conference attendees took a ride in the Cash Cab during exhibit hours, answering questions on research, trivia, and Disney characters.
All had a great time! Participants earned a Cash Cab badge ribbon and a pair of mouse ears (Mickey or Minnie). Cash Cab passengers included participants from the following chapters: Northern California, New England Triad, Great Lakes, Texas, Carolinas, Florida, Wisconsin, Delaware Valley, and New York/New Jersey.
Congratulations to the winners!
Four lucky individuals were raffle winners. Tonya Oladosu and Isuan Iriabho each won a 1-year GAPNA membership. Tracey Mendez and Nana Addai each won a $25 Starbucks gift card.
Research and Education Committee members were also busy judging podium presentations. Judging was a difficult task due to the high quality of the presentations. Congratulations to the podium presentation winners.
1st Place ­- Dr. Laurie Kennedy Malone
2nd Place - Dr. Autumn Henson
3rd Place - Dr. Sally Mahmoud
We look forward to next year in New Orleans. Research Committee members are working on preventative maintenance and gassing up the Cash Cabs. See you there!
Sharon Wexler, PhD, MA, BS
swexler@pace.edu
Tomika Williams, PhD, AGNP-C, CDP
williamstomi14@ecu.edu