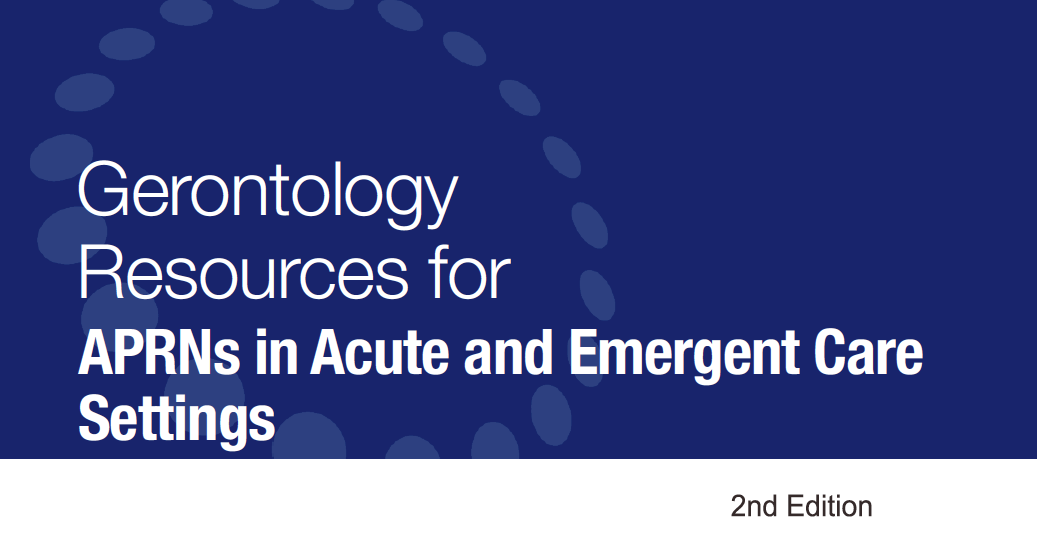 The goal of the Gerontology Resources for APRNs in Acute and Emergent Care Settings (2nd edition) ("Acute Care Resource Guide") is to make geriatric and gerontological content easily accessible to those caring for older adults in higher-acuity care settings.
It is designed with advance practice registered nurse (APRN) students, preceptors, clinicians, and educa-tors in mind, and to provide a single portal to compre-hensive resources. This Acute Care Resource Guide is organized alphabetically by acute and emergent care topics and includes links to websites and videos available publicly.
The Acute Care Resource Guide was developed by APRNs who specialize in the care and delivery of quality health care to older, acutely ill adults. Resources are primarily from open sources, professional organizations, and universities. Some resources may require a login and/or a nominal fee for access.
Rather than an exhaustive list of topics, the Acute Care Resource Guide focuses on common acute and emergent issues among older adults.
To report a broken link or to suggest additional acute and emergent care topics to include in future editions, please contact the GAPNA National Office at gapna@gapna.org.